Family cruises on the Club Med 2
Summer, Christmas, New Year...
Our family cruises: end of year celebrations & summer holidays
Family feel
Enjoy some quality time together and, thanks to our attentive G.O.®s, enjoy some time out to explore the best of Club Med's offer, on board and on land.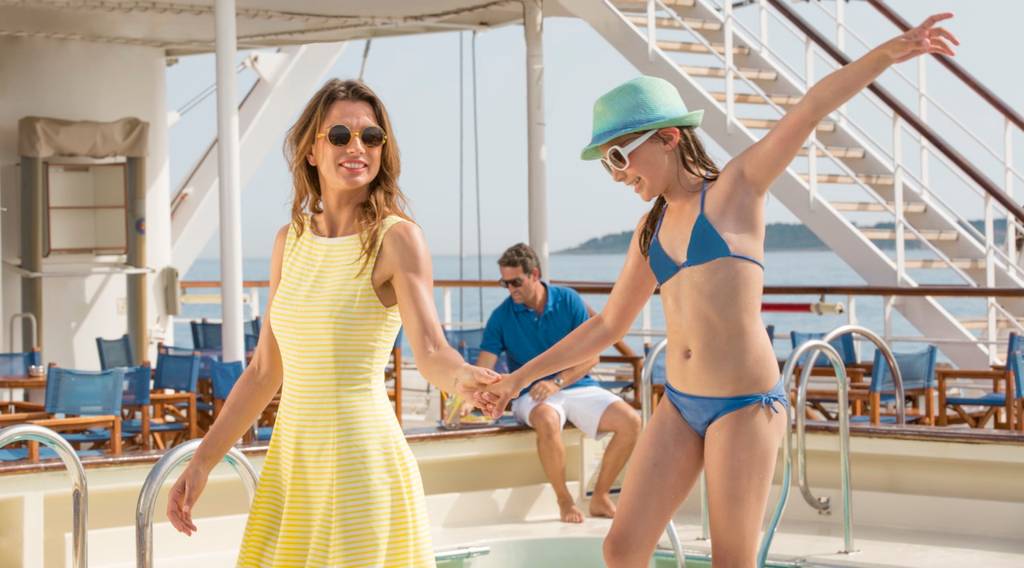 Your all-inclusive family cruise
A unique experience to be shared with all your loved ones.
Your children will be looked after and entertained by G.O.®s throughout the day with games, on-board activities and water sports.
Everything is taken care of, giving parents the freedom to spend some time being active, exploring and relaxing.
What are you waiting for?
§ Children aged 8 to 11 can enjoy 50% off
§ children aged 12 to 17 can enjoy 20% off!