The 25 Ultimate
Family Holiday Destinations
If you're planning the ultimate family holiday and need some inspiration, read on. From exotic, faraway destinations such as Thailand and Japan, to more familiar territories like Ireland and Portugal, we've compiled the top 25 countries (alongside their fabulous capital cities) to get away with your family.
To do this, we used a special formula that accounts for factors such as average spend per holiday, total holiday visits from UK residents, volume of social media posts, and the cost of dining out. Another major factor considered was the world happiness score. This landmark survey ranks 156 of the world's countries based on everything from social norms and government policies, to technology and local environment.
The top five countries based on happiness score alone were Finland, Norway, Denmark, Switzerland, and the Netherlands respectively. But, not one of these worthy destinations made the top five when all the other factors were taken into consideration. Focusing on the capital cities of our highest-ranking countries, let's take a closer look at the cream of the crop.
Explore the top 25 Destinations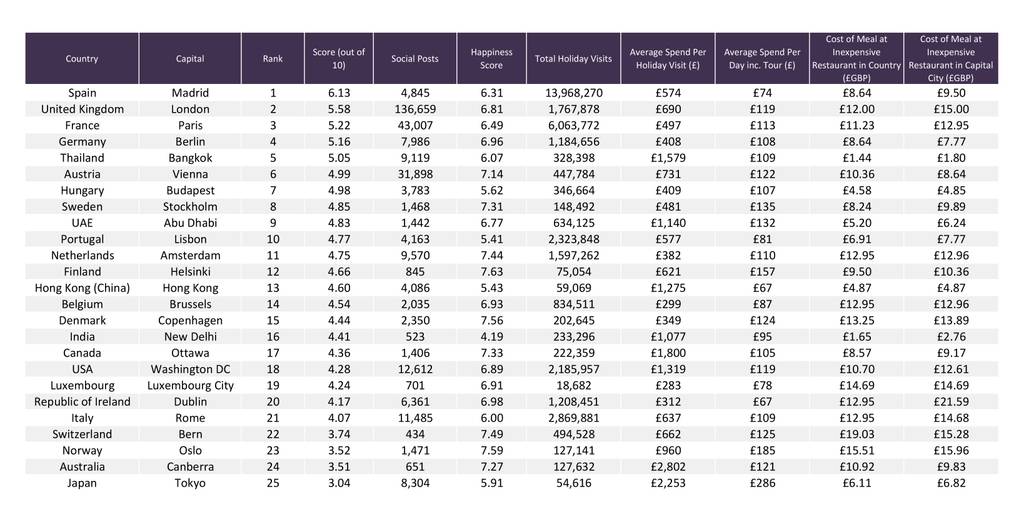 Explore the top 5 Destinations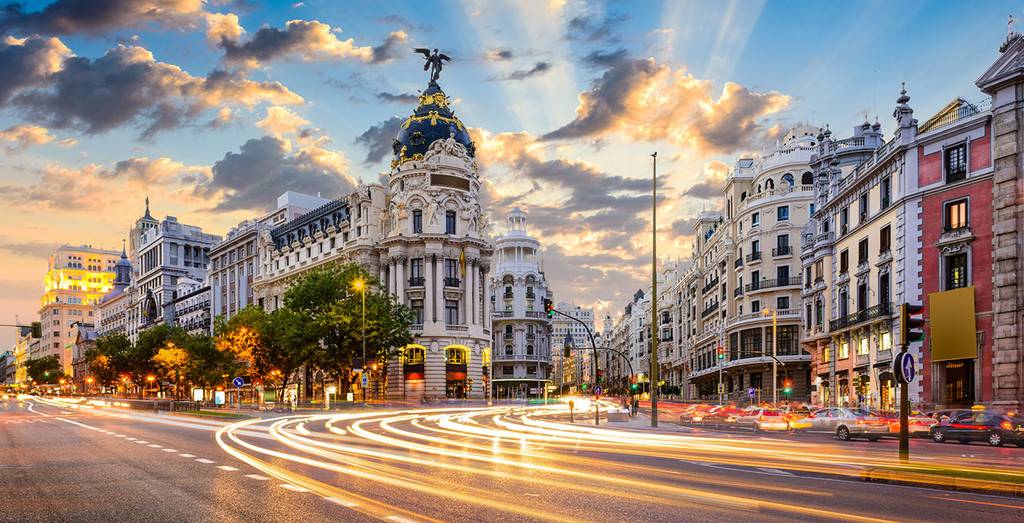 Spain's capital is a culture vulture's dream, and home to world-class museums boasting iconic artwork from the likes of Dali and Picasso to name just two. But it also has plenty to offer families too, whether you happen to be fanatical about football, aquariums, or theme parks.
Madrid topped our list with a strong performance across the board, but really excelled when it came to price and total number of UK visitors.
No less than 13,968,270 Brits visited Madrid in 2018, which is more than double that of Paris. And with an average spend per holiday of £574 and the cost of an average meal £9.50, this is a city that gives your family more for your money.