Ski holidays for your family
Enjoy family friendly skiing for beginners, experts and those in between with Club Med Ski. We make it easy to spend precious quality time with your loved ones while enjoying the thrilling slopes. Our luxury family ski holiday package includes ski lessons with our qualified instructors, passes and access to the lifts, professional childcare for all ages with our Kid's Clubs and a full-board cuisine for breakfast, lunch and dinner. Sit back, relax and create treasured family ski memories with the kids on the slopes this winter.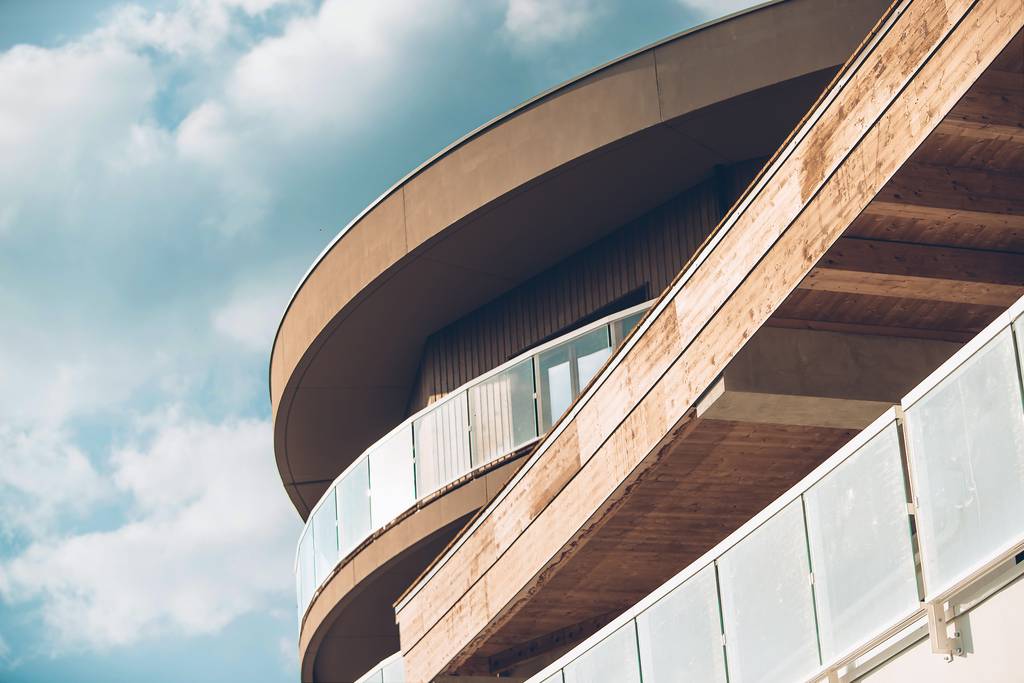 Exclusive Collection Space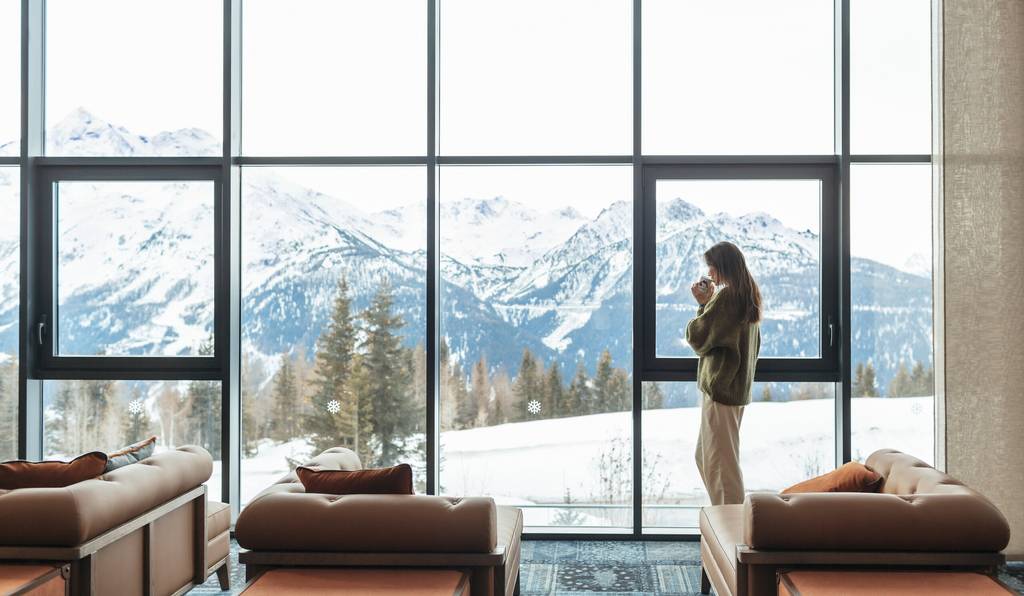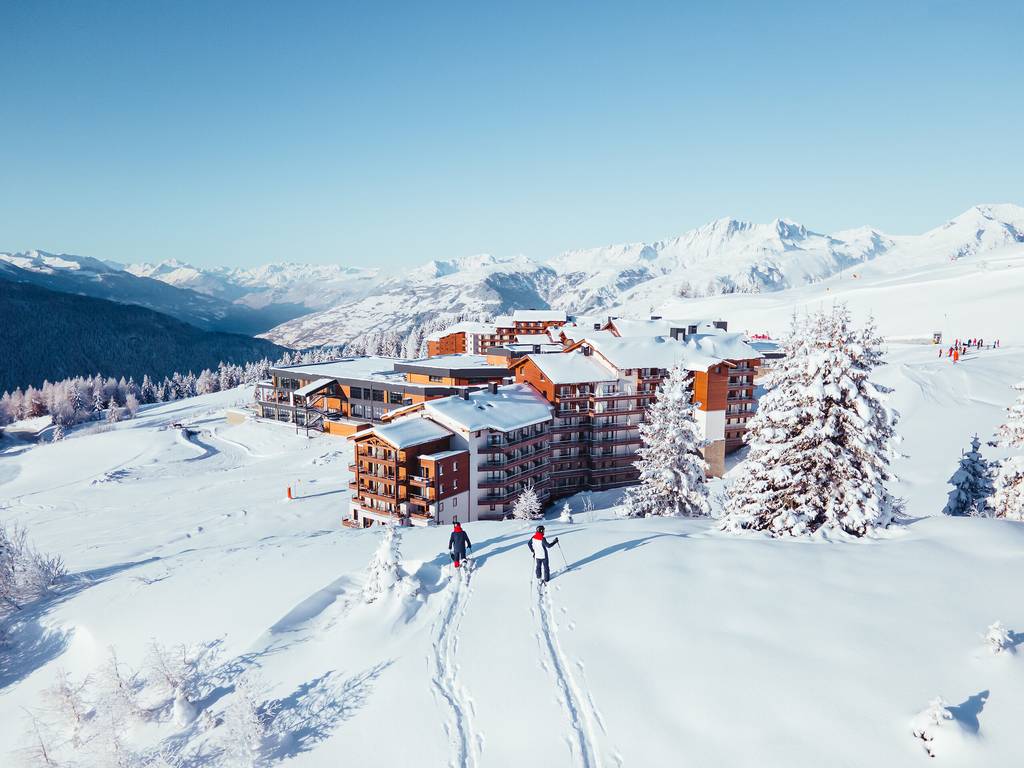 Exclusive Collection Space
Welcome to Club Med Ski Resorts, where unforgettable family ski holidays come to life! We understand that travelling with children can sometimes be challenging, which is why we offer exceptional childcare services designed to cater to the unique needs of families. With our all-inclusive family skiing packages, you can experience the thrill of the slopes while knowing that your little ones are in safe hands.
At Club Med, we believe that family time is precious, and our dedicated childcare professionals are here to ensure that every moment is enjoyable and worry-free. Our childcare programme is tailored to different age groups, providing engaging activities and expert supervision for children of all ages, from infants to teenagers. So whether you have a tiny tot taking their first steps or a teenager seeking thrilling adventures on the mountain, we have you covered.
For our youngest guests, we offer a nurturing and stimulating environment at our Baby Club. Here, our experienced staff will provide attentive care, engaging playtime, and age-appropriate activities for infants and toddlers. You can have peace of mind knowing that your little ones are in a secure and loving environment, allowing you to make the most of your time on the slopes.
As your children grow, they can join the Mini Club, where they will be immersed in a world of fun and discovery. Our dedicated team organizes age-appropriate activities, including outdoor play, creative arts and crafts, and exciting group games. From building snowmen to sledding adventures, your children will create lasting memories while forging new friendships.
Teenagers are not forgotten at Club Med Ski Resorts. Our Teens Club offers a vibrant space where they can express their individuality and enjoy a range of activities designed just for them. From snowboarding lessons to après-ski social events, your teens will have the opportunity to connect with like-minded peers and explore their passions under the guidance of our skilled staff.
Club Med's commitment to all-inclusive family skiing means that you can leave your worries behind. We take care of everything, from lift passes to gourmet meals and comfortable accommodations. With our comprehensive package, you can focus on creating magical moments with your loved ones while we handle the logistics.
What's Included in our family ski resorts
Embark on the ultimate family ski holiday with Club Med and experience the joy of all-inclusive family skiing like never before. Our meticulously crafted packages provide you with everything you need for an unforgettable winter getaway, allowing you to focus on creating magical memories with your loved ones.
With Club Med's all-inclusive family ski holidays, we take care of every detail, ensuring a hassle-free experience from start to finish.
Here's what you can expect to be included in your Club Med family package:
Accommodation: Enjoy comfortable and cozy accommodations designed with families in mind. Our resorts offer a variety of room options, from spacious suites to interconnecting rooms, providing the perfect setup for families of all sizes.
Gourmet Dining: Indulge in a culinary adventure with our delectable dining options. From hearty breakfast buffets to mouthwatering lunches and dinners, our all-inclusive package includes a wide range of international and local cuisines. Feast on an array of dishes prepared by talented chefs and savour the flavours of the region.
Open bar & refreshments: Open bar and refreshing beverages at Club Med. Our all-inclusive packages ensure that you can enjoy a wide variety of drinks, from handcrafted cocktails to fine wines and non-alcoholic options. Sip on your favourites while relaxing by the fire place.
Lift Passes: Your lift passes are included in your package. Explore the slopes to your heart's content with our included lift passes. Whether you're a beginner or an expert skier, our packages provide access to the best skiing areas, allowing you to enjoy the thrill of the mountains.
Ski Lessons: Perfect your skiing skills or learn from scratch with our professional ski lessons. We offer lessons for all ages and skill levels, ensuring that everyone in the family can participate and have a fantastic time on the slopes.
Kids Clubs: Club Med is renowned for its exceptional childcare services, and our family ski holidays are no exception. Our dedicated kids clubs cater to different age groups, offering a wide range of activities, games, and entertainment. From interactive learning experiences to thrilling outdoor adventures, our experienced staff ensures that your children have a blast while making new friends. At extra cost for the Baby Club and Petit Club.
Evening Entertainment: After a day of exhilarating skiing, unwind and enjoy the evening entertainment options at our resorts. From live performances and themed parties to family-friendly shows, there's always something to keep the whole family entertained.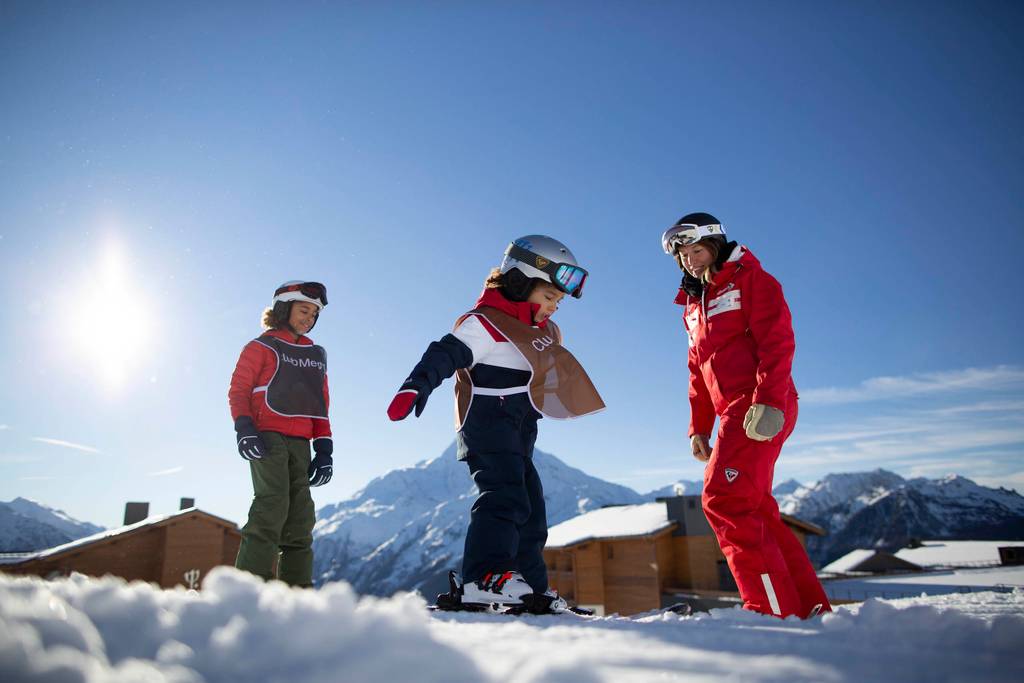 When you check-in we will have your ski and lift passes ready for you and your family so that no time is wasted and you can start exploring our magnificent ski slopes. Our family friendly skiing resorts are the best place for beginners and aspiring intermediates as ski lessons are included in your Club Med Ski Holiday package and are run by our professional ESF instructors. We have a range of skiing to keep even the most proficient skiers entertained. Start preparing for your ski lessons with our guide.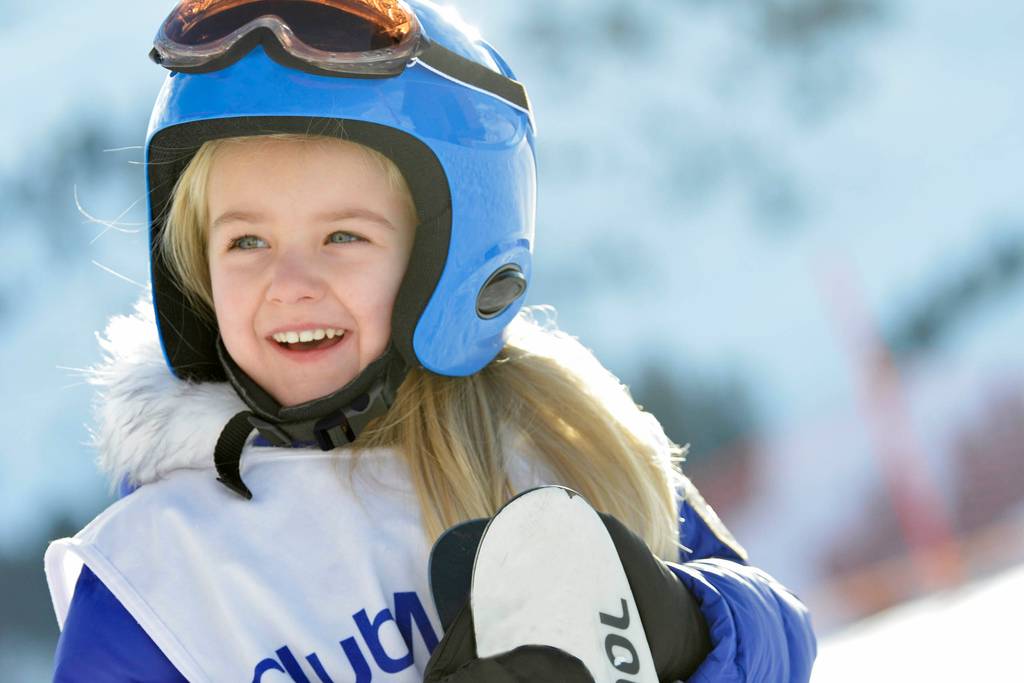 Best Family Ski Resort in the Alps
Our Club Med Ski Resorts are located in the finest domains across France, Italy and Switzerland. Discover the enchanting ski slopes of the Alps with one of our impressive ski resorts: Valmorel, Serre Chevalier, L'Alpe d'Huez, Arcs Panorama and Grand-Massif.
The best ski domains in the Alps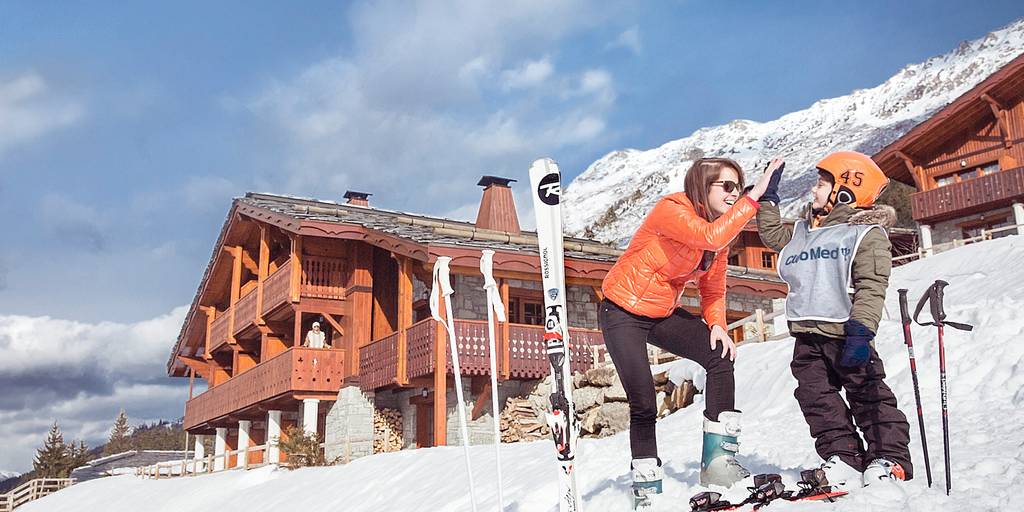 Ideal accommodation for families
Our family ski resorts are designed to offer the exceptional space you all need to enjoy your holiday. Family suites offer separate sleeping areas and the equipment you need such as baby beds and plenty of storage room. You can also book rooms with lounge spaces where you can all gather and talk about they day's ski adventures. Interconnected rooms are also available, each with its own balcony so everyone in your nature loving family can wake up to a stunning view of the mountains.
Ten tips for family ski holidays