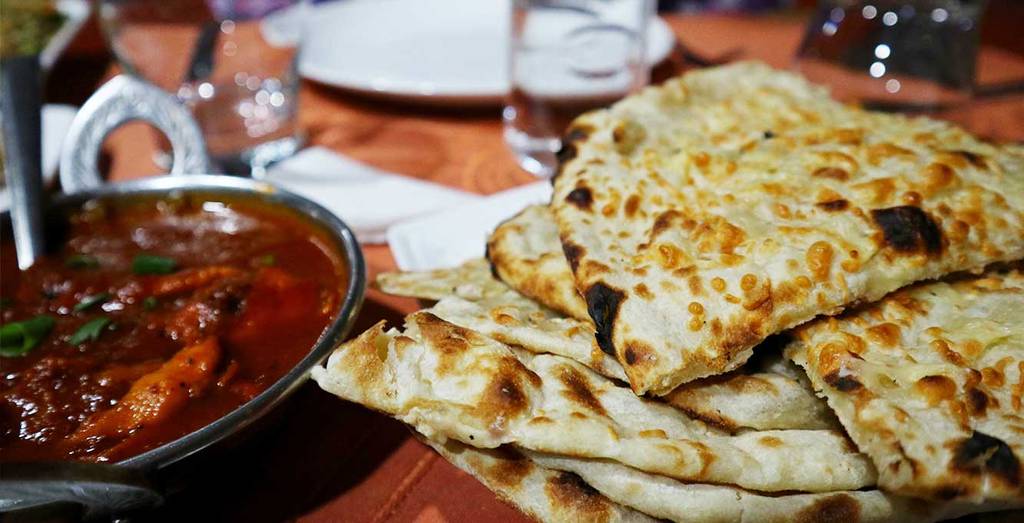 Sample the street food in Port Louis
Across the island you will enjoy meals and snacks that live long in the memory. However, for the most compact smorgasbord of Mauritian cuisine head for the bustling capital of Port Louis. Here you will be able to spend a day sampling the authentic tastes of the country, eating the food the locals love to eat.
There are lots of markets around the city including the Central Market which is your best bet if you are doing a food tour without a local guide. It is a melting pot of flavours as the food of various nations come together in one place. The must-try cuisine is the roti: flatbreads that are lovingly rolled and then filled with curry and chilli (you can choose the heat level). Similar and equally unmissable is the Dholl Puri which fits neatly in your hand like a tortilla and is also filled with a variety of curries.
Gato patate are sweet potato cakes that look like Cornish pasties and include shredded coconut. Don't forget to sample the dumplings and ground rice cakes in Chinatown. Both meat eaters and vegans alike will find plenty to stimulate their taste buds and bring some inspiration back home for their own cooking.