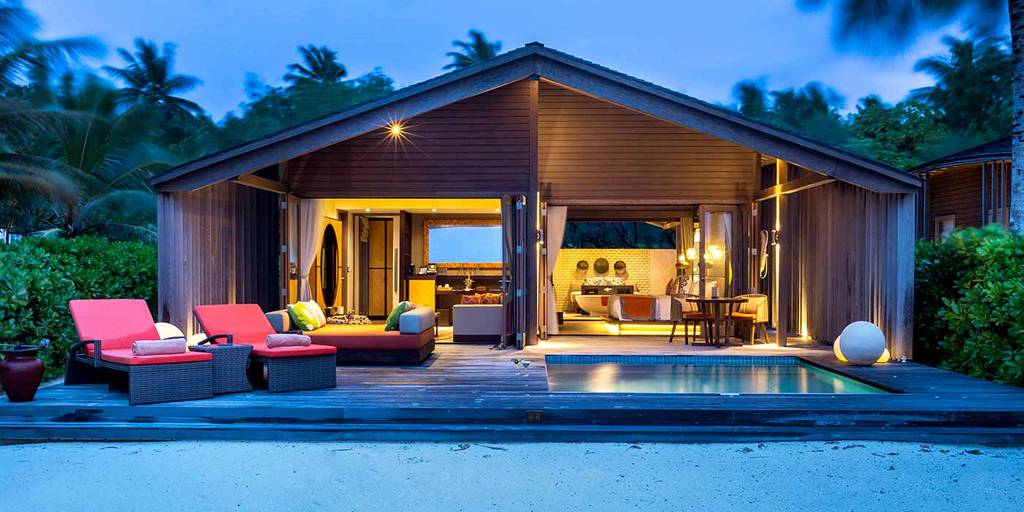 Gasfinolhu: best for privacy
True, every island in the Maldives seems to offer the same wondrous beach experience of white sands, waving coconut palms and turquoise waters. However, Club Med Finolhu Villas on the island of Gasfinolhu has the added edge of beautifully designed accommodation that makes you feel a part of the natural landscape.
You can choose between eco-luxury beach villas that offer your own private stretch of beachfront or, even more dramatically, over-water bungalows where the sounds and smell of the ocean become part of your natural waking state. Simply sit and stare as the water's topography changes every second due to the pancake flatness of the islands. Alternatively, take paradise to a new level by ordering a drink served by a personal butler in your bungalow or book in a massage before deciding to dive into the ocean a few steps from your accommodation.
Gasfinolhu itself is full of character with one of the longest stretches of beaches in the Maldives. There is even a cinema by the shore if you can tear yourself away from the natural postcard beauty. Just five minutes away by boat you can take advantage of the amazing facilities at Club Med Kani where the kids will enjoy a huge array of sports and fun activities, the restaurant serves fresh local food and entertainment by night almost matches the immense relaxation by day.
Book Club Med Finolhu Villas now