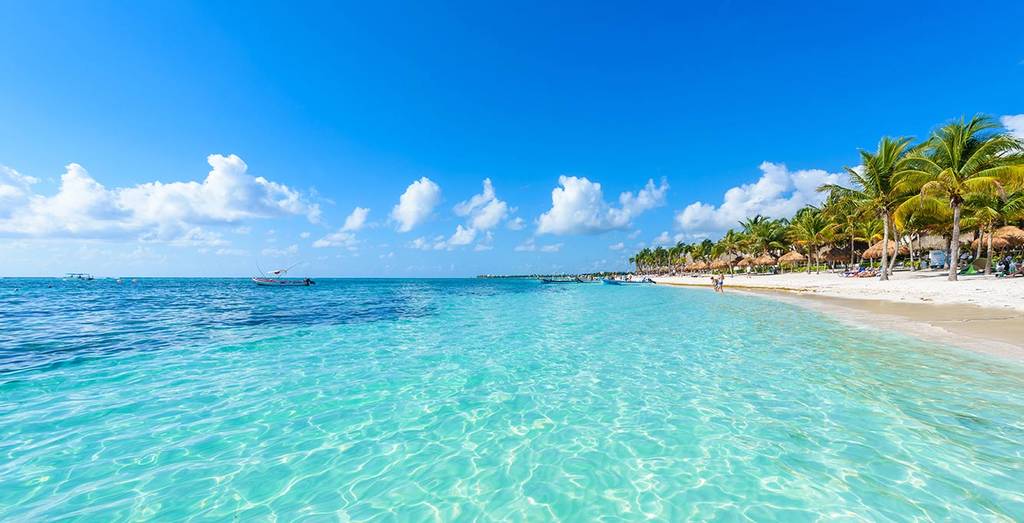 How could we not include Cancún on our list? It's Mexico's most popular beach town for a number of reasons, including its easy accessibility for holiday goers. Stay at Cancún for your chance to find your perfect strip of white sand.
To the North, beaches such as Playa Langosta offer waters that are calm and beautiful. Ideal for those who just want to float on the water with a drink in their hand. To the unprotected East, the sea is a little more lively offering opportunities for surfing and other fun sports. Give Chac Mool a go and dive the surrounding areas.
One other thing that's good to know: the sand on Cancún's beaches is made of white coral that doesn't get hot and burn your feet. Which means no more hopping around, making the stroll from the bar to your lounger a whole lot more enjoyable.