Club Med fifth ski report taps into different customer profiles to understand what drive their decision-making processes. We see the rise of the ski gourmand: 36% of visitors set as much importance on great local food as they do good snow conditions when choosing a resort. We discover the technology people use on the slopes and look ahead to see how it's about to get smarter. We also find out how travellers are spending the apres-ski hours. The overriding message from ski customers is that they are seeking added value - our report delves into the areas that interest them the most.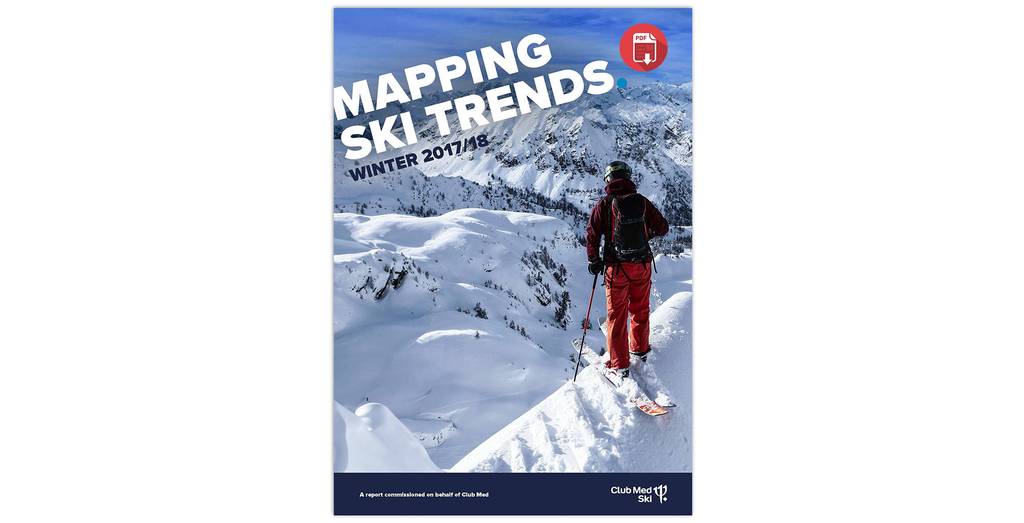 Club Med Ski Report 2018View online and download the pdf
With 41% of holidaymakers preferring a winter sports holiday to any other type, early bird bookings took hold in January as customers snapped up cheaper flights and greater choice. When it comes to destinations, French ski domains continue to be firm favorites amongst Brits and we are satisfying this current demand with our strategy of opening one new ski resort in the French Alps every year for the next five years.
For this report we asked the insights and knowledge of three contributors. Snowboarder Jenny Jones, Great Britain's first Olympic medallist on snow at Sochi 2014 games, gives her take on ski trends and getting the most from the slopes throughout the ski report. Personal trainer and influencer, Adrienne LDN shares fitness plans to get beginner and advanced skiers and snowboarders mountain-ready. Finally, freelance technology, health and lifestyle journalist, Lee Bell explores the latest ski gadgets - and the future of ski tech.