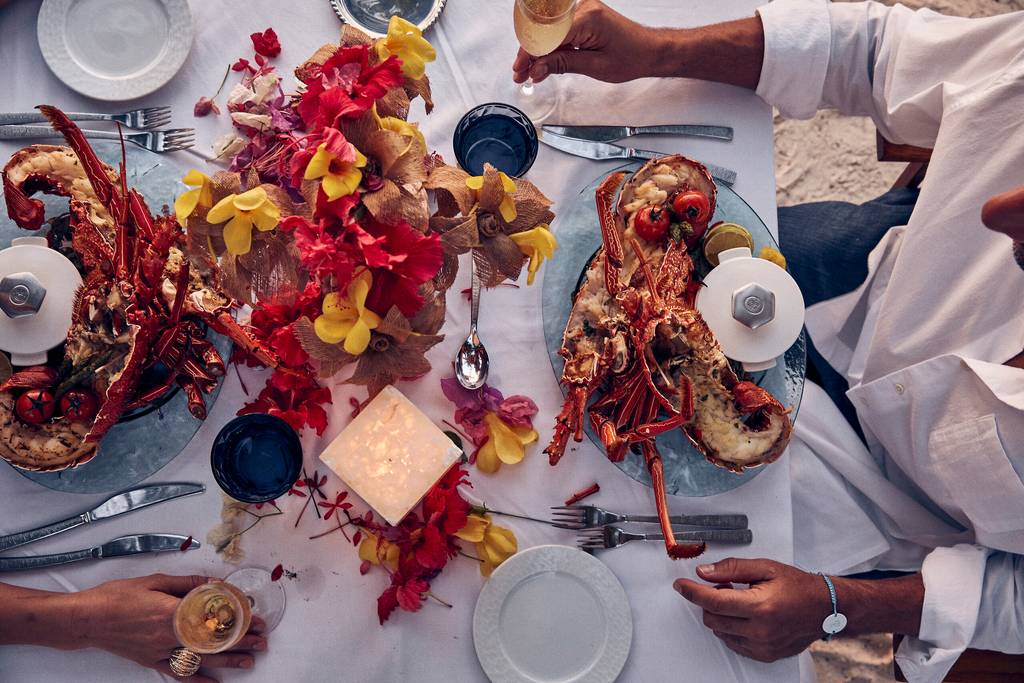 For those who embrace the local cuisine of their holiday destination, the Seychelles offers a delicious variety of dishes to enjoy. The influences of history can be tasted in your travels through the Creole cuisine. There is a slice of French in there but also flavours that come from trade with Chinese and Indian merchants who brought their spices and ideas to the islands.
Being an archipelago, it goes without saying that fish is prominent on the menus of Seychellonian restaurants, cafes and shacks. Freshly caught, it can be eaten all-day in dishes such as Pwason griye or just grilled or salted, infused with herbs and spices, then served over rice. Simple but satisfying.
As an island overflowing with fruit it is not surprising to see many dishes that contain the local produce. Everything from mangoes to grapefruit grow abundantly and anything containing bananas is definitely recommended: try them when they are fried. There are over 20 local banana varieties, some of which are a long way from your typical supermarket bunch. The breadfruit is also not to be missed. Smelling like a newly baked loaf, it can be enjoyed in many forms but the chips are a particular staple of a beach day snack.
Curry lovers will find a home here as it truly is a national obsession. They like them hot in the Seychelles but this is often offset by the use of coconut to create a creamy cooking sauce. Pretty much everything can be found in a curry, from octopus to jackfruit. The more typical chicken and lamb dishes can also be enjoyed.
With its European influences you can find plenty of restaurants serving something more familiar, particularly useful for children with less daring tastes than yourselves. But to ignore the local food is to ignore taste sensations you will never forget.