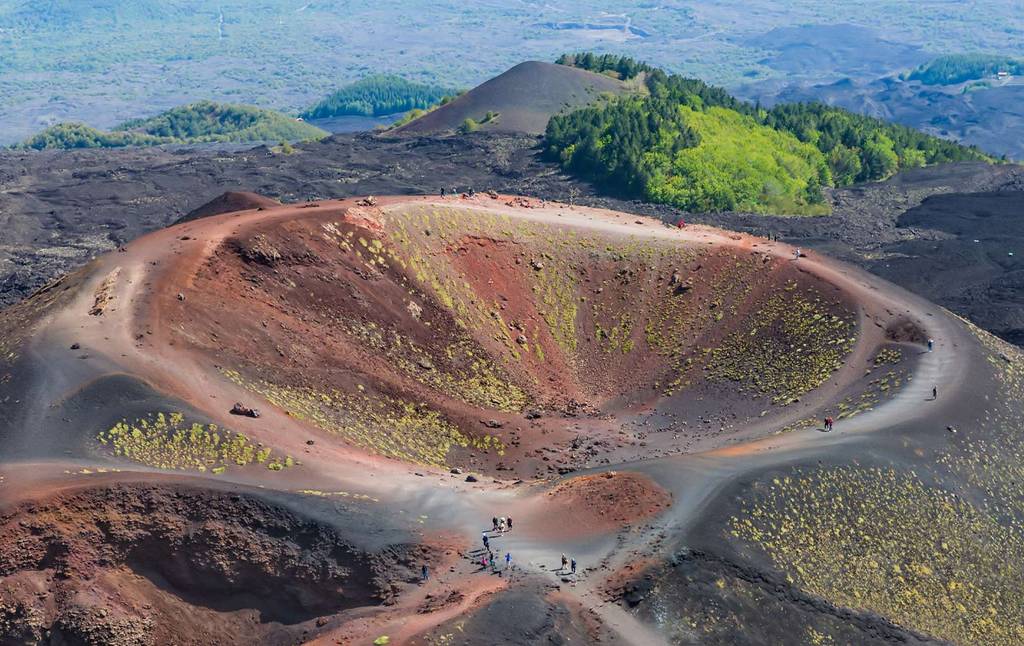 Top spot: Exploring Mount Etna
As one of the world's most active volcanoes and Europe's highest active volcano, Mount Etna is a must-visit when in Sicily. Found on the southeast coast and around a three hour drive from our Club Med Cefalù resort, there's a melting pot of sights and unforgettable activities to be revelled in on the volcano.
For hikers of every ability, set off on a guided morning hike of the volcano to discover lava flows and impressive old craters, as well as exploring a lava cave by headlamp. At only a 1 hour 30 minute ascent, it's the ideal day trip for couples, families, or as a solo escapade. For those who prefer to explore via wheel than foot, Jeep tours of Mount Etna acquaint passengers with the verdant flora and fauna and cover more ground. Some tours polish off the experience with a tasting of the local honey, wine and liqueurs. Alternatively, cable car rides are available up Mount Etna for a completely unrivalled view of the volcano.