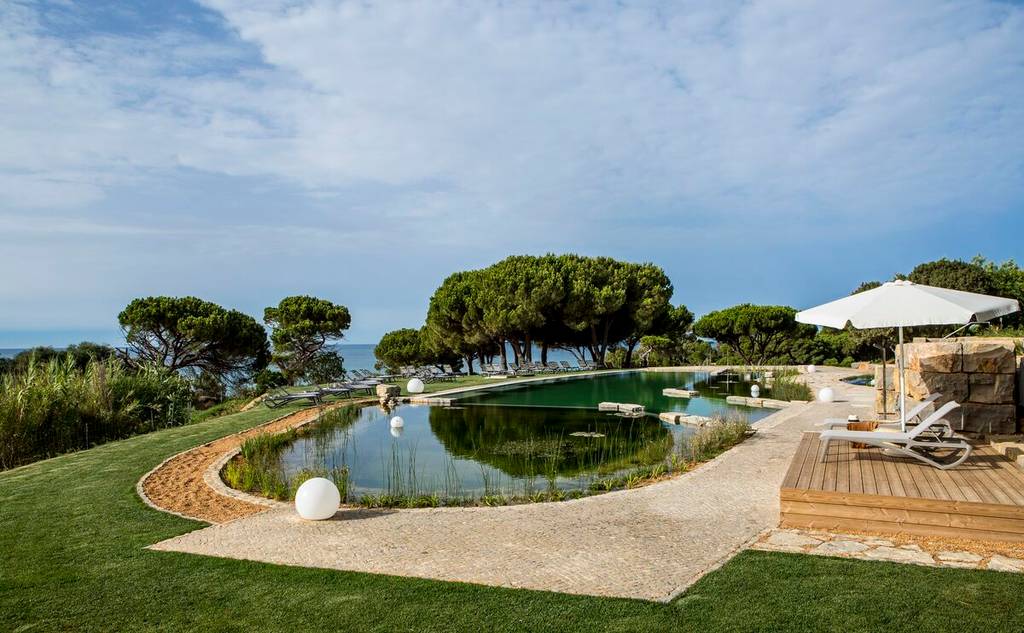 Summer in Portugal
June-August
The summer season in Portugal technically starts in June and lasts into early September, however you can still enjoy temperatures of 20°C - 24°C in May, for those who prefer slightly cooler holidays, or who would like to take advantage of May half term!
In the Algarve, temperatures typically range from 26°C to 29°C during summer, though it's not unusual to reach well into the 30s at its peak in July and August. It's the reliably warm temperatures mixed with the refreshing Atlantic breeze that makes the Algarve such a draw for visitors looking to enjoy the sprawling beaches and surf. Just remember to pack sunscreen: that breeze is exactly why visitors can be surprised at the strength of the sun and how easy it is to burn - it's often hotter than it actually feels! Travellers can expect around 10 hours of sunshine daily throughout summer, with this peaking at 12 hours in July. There is also very little rainfall from June to August, rarely exceeding more than 4mm per month, and humidity levels are low throughout the country.
The Atlantic waters on the Algarve's long coastline offer perfect respite from the midday sun, as well as stunning scenery. Stay at Club Med Da Balaia during the summer to make the most of the resort's ideal location which benefits from a coastal breeze that stops the heat being unbearable at the height of summer. Guests can enjoy both the beach, accessible directly from the resort, and the two outdoor pools: a main pool where guests relax and swim, take part in aqua aerobics, water polo and other activities; and a Zen pool, naturally filtered by plants, perfectly situated atop a serene hill, overlooking the rest of the resort and the coast. Each pool offers easy access to alfresco dining and snacking options, with the main pool being ideally situated for lunch on the terrace of The Balaia buffet restaurant and a convenient healthy snack and smoothie bar within a few steps of your sun lounger at the Zen pool.
The inland regions of Portugal are protected by the mountains and can be hotter than those on the Atlantic coast. Locals tend to escape the heat and head to coastal regions at this time of year, so beware of booking a trip to central Portugal at the height of the summer or at least ensure you have a handy pool available to be able to cool off!
Head further north up the coast and the weather in Portuguese towns such as Sintra is usually cooler. While it usually maintains an average of 26°C in the summer months, climb to the top of The National Palace of Pena and there's that breeze again: you might be a little windswept but the views are well worth it!