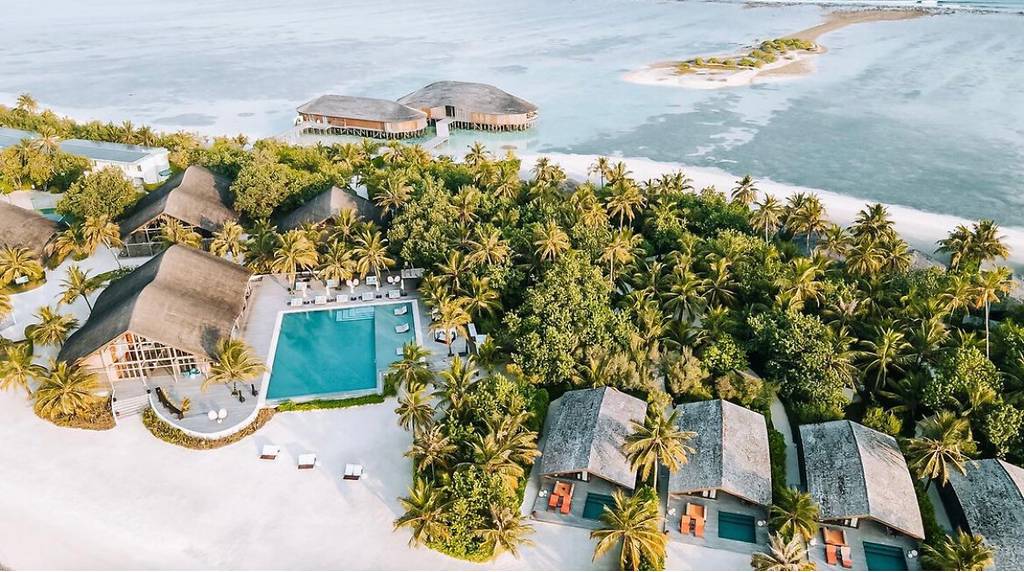 The Maldives is an archipelago kingdom with a set of studded jewels ranging across the glorious Indian Ocean. Your paradise can be found on the beautifully preserved island of Gasfinolhu on an expansive 5-hectare lagoon. Although isolated, it is still only a short speedboat ride away from the main airport in the region.
Gasfinolhu (the name comes from island or sand bank in local language Dhivehi) is bursting with authentic character including one of the longest stretches of beach in the Maldives. At the same time, it is intimate and a tour of the perimeter can take as little as 15 minutes around the entire island where spectacular ocean views await with every step.
The resort includes a dedicated welcome lounge, gourmet restaurant and magnificent poolside bar, as well as tennis courts, a fitness room, Club Med Spa by ILA, and a pontoon for leisure and water sports for guests to enjoy.