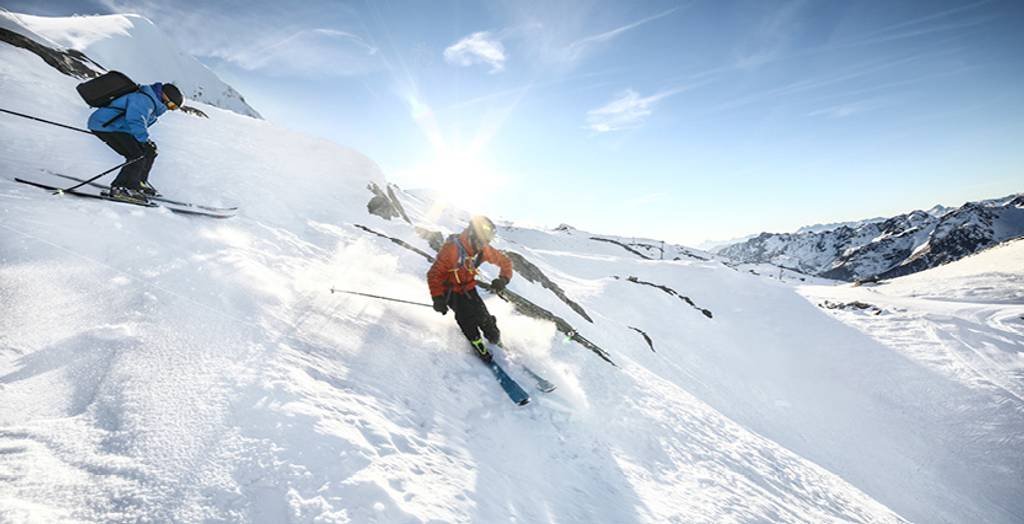 Skiing isn't usually associated with warmer weather and blue skies, however by choosing to have an Easter ski trip you can cut out the freezing weather and have a surprisingly warm skiing experience!
This is especially worthwhile if you're a beginner. When you're learning to ski, there's a lot of standing around listening to instructions, slowly moving into positions etc. This can be pretty tough in the winter, but during Easter it's far more bearable.
The added warmth also gives you more time to just appreciate what's around you. The beautiful mountainous snow-topped landscapes provide a beautiful backdrop for when you're eating alfresco and getting involved in the lively apres ski outdoor activites.