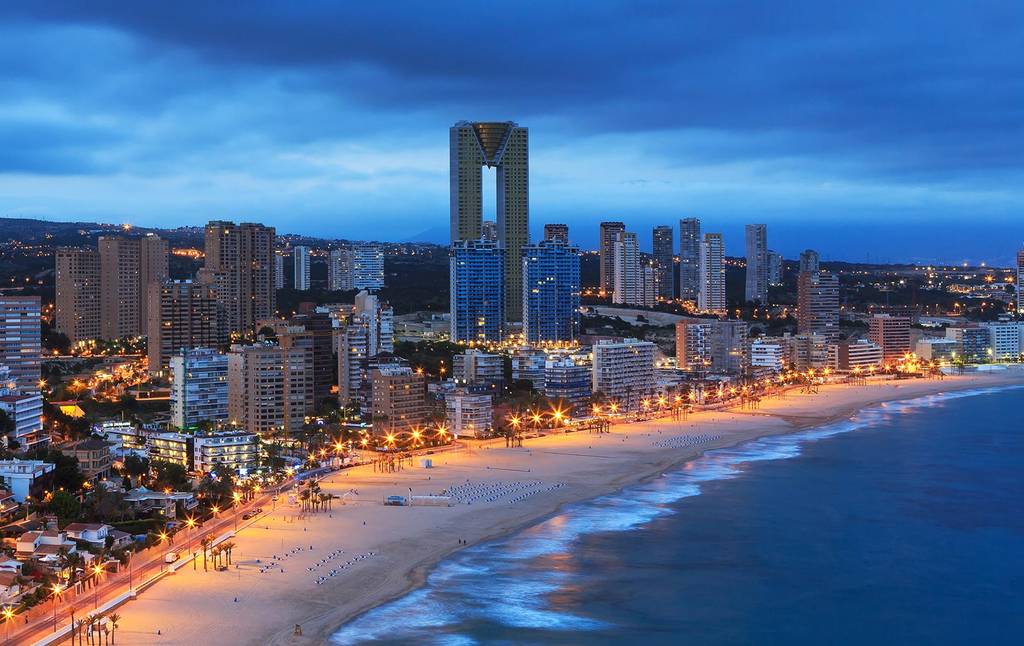 Benidorm has become something of a legend for British tourists when it comes to partying. For those looking to organise stag or hen weekends it is often top of the list. And indeed, the resort deserves its reputation as a place where you can spend the small hours dancing, drinking and generally having a good time. Within this former fishing village you will find the famous streets where the gaudy neon lights attract revellers for some serious time on the disco floor.
The resort thrums at night with the sound of the latest beats and the bars remain open to serve any kind of drink to anyone who wants them. The area is also packed with other fun activities such as waterparks, golf and go karting meaning that the party can carry on for 24 hours a day.
However, it is possible to look beyond this reputation to find a place that offers a lot more interest to go with the nightlife. For starters, the beaches are simply superb. Levante and Poniente are a couple of sandy coloured monsters that can cope with the biggest influx of summer tourists and offer crystal clear waters. But despite their size they are clean and glorious. There is also a superb dining scene in the city with many upmarket establishments to go with the high end hotels where older travellers can enjoy a slightly less frenetic stay whilst still enjoying the delights of the city. Some of the best tapas in Spain can be found in this area.
The best thing about Benidorm is how close everything is, meaning you are never too far away from what you want to do next. It is not a place for everyone but everyone can find their place. So whatever you choose to do after hours, you should give Benidorm a go at least once in your life.