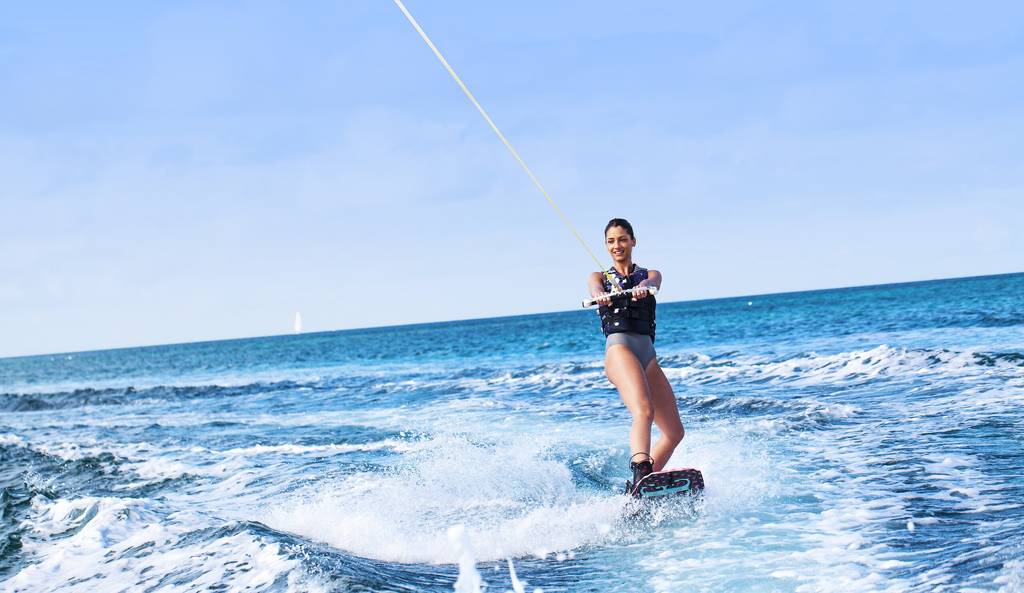 The Bahamas - best for island hopping
How does a selection of 700 islands sound? This is what The Bahamas offers including 2,000 beaches situated next to some of the clearest seas in the Caribbean. This makes it a perfect location if you want a holiday packed with surfing, snorkeling and other watersports.
If you have never visited the Caribbean before then San Salvador is a great island to start your adventure. Just ask Christopher Columbus as it was one of the first places he 'discovered' in his voyages to the New World (it is also the island where Club Med Columbus Isle is based).
The main islands offer plenty of distraction. New Providence is well worth a visit to explore the capital Nassau, known for its high end shopping, casinos and fast boats. For something completely different, head to Pig Beach where you can enjoy the once in a lifetime experience of swimming alongside our porcine friends.
For those who want to stand out on Instagram, visit Harbour Island Eleuthera where pink-hued sands await your camera lens. Paradise Island is a nirvana of entertainment for families including a water park and many restaurants where everyone can dine like royalty. For those who love diving, Long Island is recommended with one of the deepest blue holes in the world - Dean's - just offshore and ready for you to explore. A rich history of piracy in the region means there is gold to be found (maybe) in the fascinating wrecks that lie offshore from The Bahamas. Try not to be distracted from your hunt by the amazing sea creatures who make the wrecks their home.
Book now for Club Med Columbus Isle