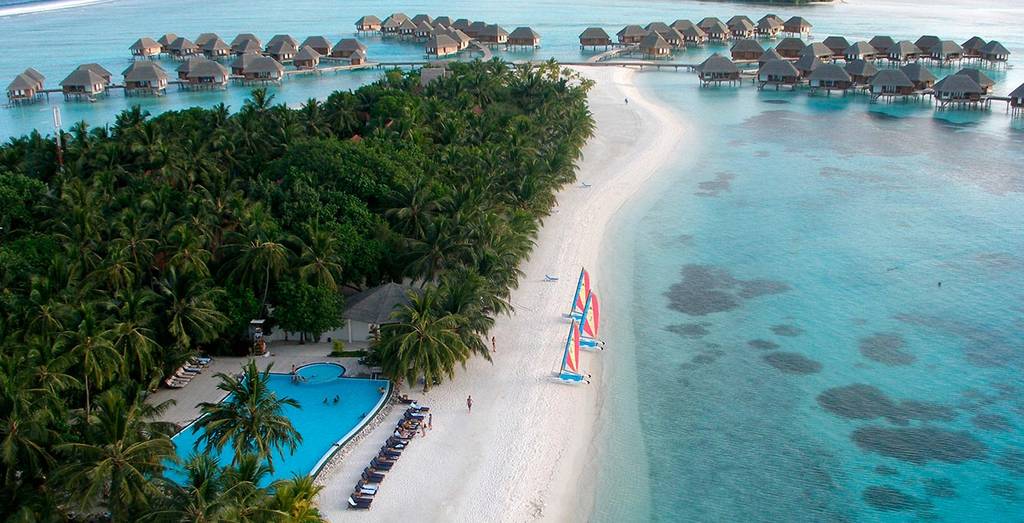 Soak up the beauty of the garden islands
Thanks to their remote location and unspoilt natural beauty, the Maldives are home to some of the most breath-taking views on earth. Wander winding paths through palm trees and tropical flowers, and spot multi-coloured birds flitting from tree to tree, filling the air with their exotic birdsong. Laze on a spit of white sand surrounded by gently lapping waves, as if it were your own private island. Or take a dip under the water and visit a wonderland of vibrant coral reefs and fantastic sea life.
Our Maldives resorts seamlessly combine world-class design with the natural beauty of the islands. Club Med Kani is an eden for nature lovers, nestled amongst the flora and fauna on a beautiful garden-like island reserved solely for Club Med guests. Meanwhile our ecologically-friendly Finolhu Villas sit on the beautifully preserved, private island of Gasfinolhu right next door, perfectly situated to enjoy the sunrise or the sunset.
See our resort in the Maldives