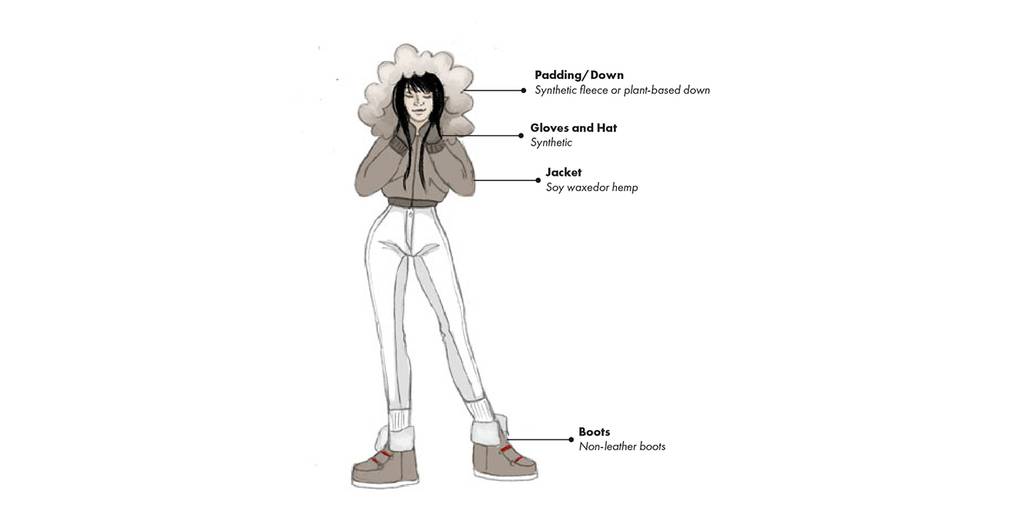 Vegan and sustainable ski wear
Cruelty-free ski wear is in vogue this season, with plenty of vegan and sustainable clothing and accessories designed to keep you warm on the slopes while minimising harm to animals and the environment. Swapping out a ski jacket that uses real down (which, in some cases, may be plucked from live birds) for a synthetic fleece or plant-based down can make a positive impact on the planet, without compromising on comfort or style.
• Plant-based down ski jacket: Stylish, snug, and cruelty-free, this head-turning plant-based ski jacket will keep you warm on the chilliest piste.
• Synthetic hat and gloves: Made from 100% GOTS (global organic textile standard) certified organic wool to keep you nice and toasty.
• Non-leather boa boots: These stylish vegan boots are designed to make a statement as you hit the après ski scene.