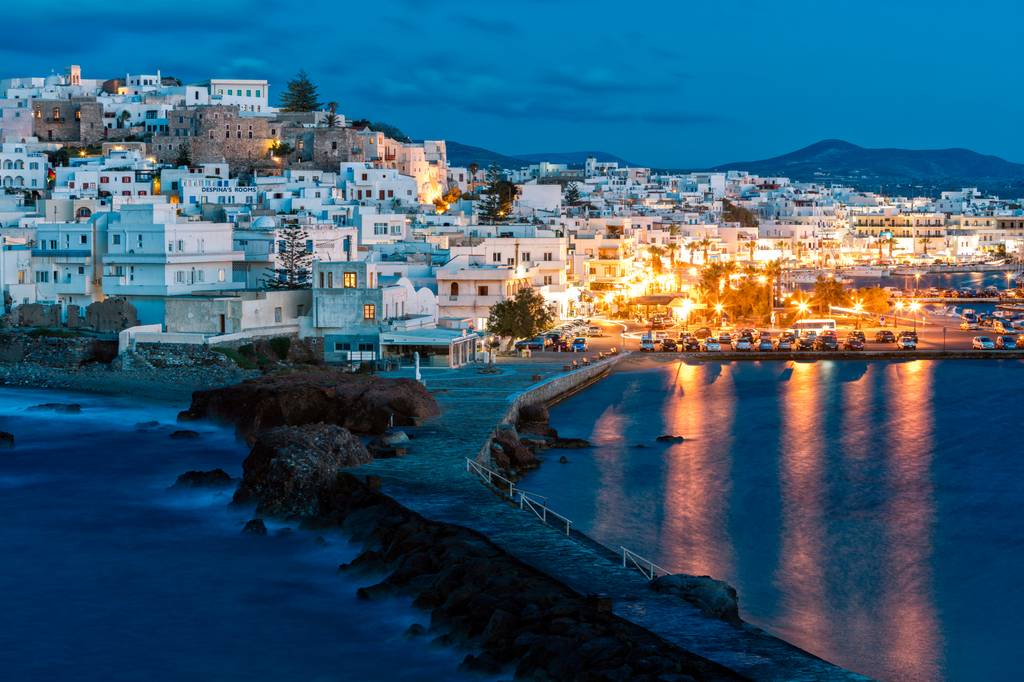 Paradise at a cheaper price
The Cyclades is the home to world-famous gems such as Santorini and Mykonos. But with that popularity comes a certain cost. Restaurants are able to charge more (and you will spend longer waiting in line) and the most famous beaches sometimes make you pay for the pleasure of sitting on them. For those who want to save the pennies but still want to experience the beauty there are a number of options, but we are recommending Naxos.
Naxos is actually the largest island in the Cyclades which means there are many stretches of (free) beaches for you to lie out on without the big crowds. In fact you could spend your entire week at Plaka or Agios Prokopios beaches which some consider amongst the most beautiful in all of Greece. The sand seems even whiter and finer here and the sea takes on an even deeper shade of blue. There are also plenty of watersports to enjoy
For those who love exploring streets, Chora, the capital of Naxos, offers as much enjoyment as any of its more famous cousins. The houses are the familiar whitewashed walls with blue domes. If you want ruins then you will find them in abundance in Naxos. Monasteries, castles and ancient temples are waiting to be discovered including Panagia Drosiani church, Kalamitsia Monastery, and Demeter temple. In short, Naxos gives you all the pleasures of the big boys without the big price. You should seriously consider it even if you are not on a budget.