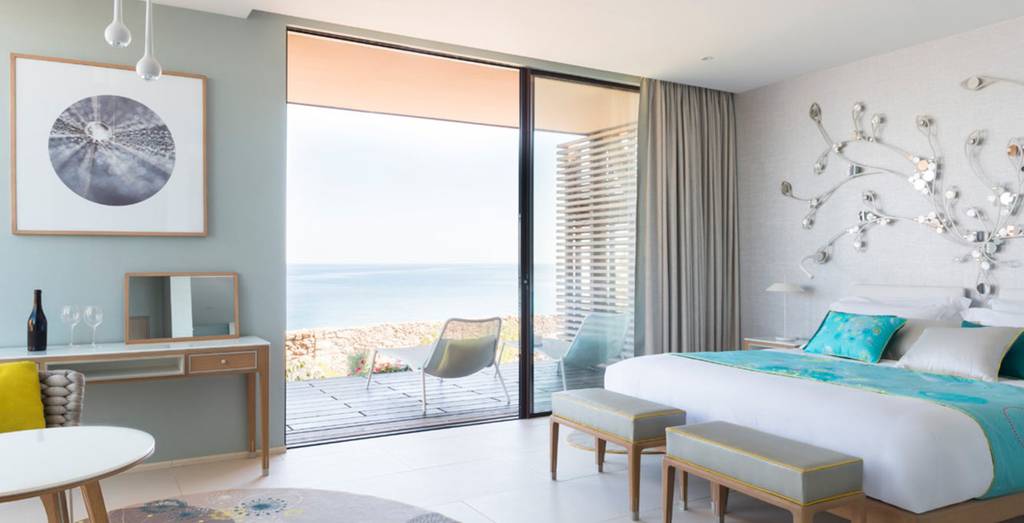 Upgrade your accommodation and travel
You've worked hard for your holiday, so why not treat yourself to a little extra luxury? This means using airmiles or paying a little more for higher class on a plane — so you can enjoy a meal and some drinks in the lounge beforehand to kick off your holiday in style. Flying business class means you can take extra luggage, too, so cuts out the hassle of trying to pack lightly — or worrying about bringing holiday souvenirs home.
Opting for a bigger room, or a suite or private villa, gives you extra privacy, outside space, and more personalised and special space in which to retreat after a day at the beach. And a higher class of room will mean fresh, crisp linen, fluffy towels and gorgeous toiletries.