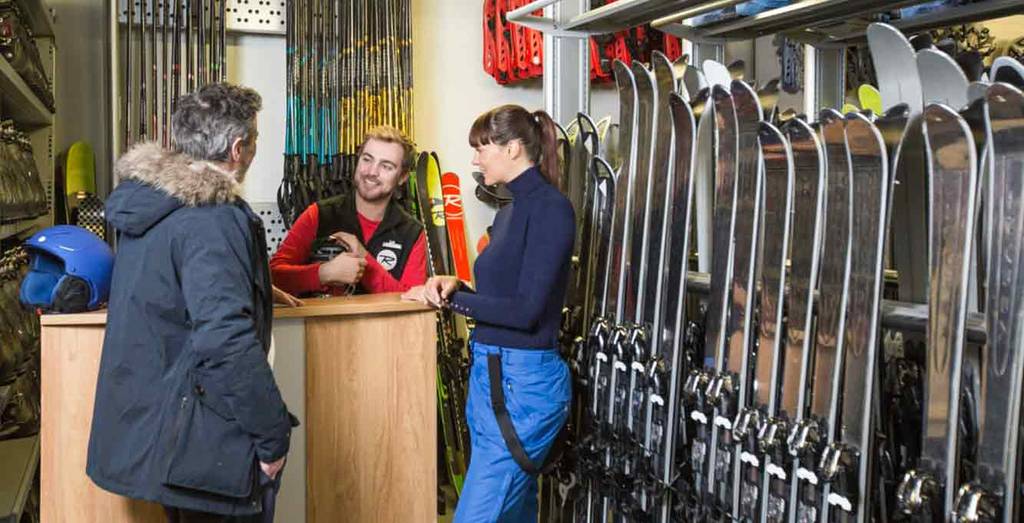 Ski hire shops will have the latest equipment, which will be regularly maintained. Most will change their equipment every couple of months, so there's no risk of using old, unmaintained skis. They're also usually the biggest brands, so it's a good way to use top of the range gear without breaking the bank.

There are no transportation costs – airlines (be they budget or big-brand) often charge a small fortune to carry ski equipment.

Convenience. You have enough to carry for a week's ski holiday without having to lug a pair of skis with you. Boots will also take up a few precious kilos of your luggage allowance.

Most ski shops will offer rental packages that allow you to change your skis according to the conditions, so you can take a powder ski, piste ski and even swap to a snowboard if that takes your fancy. As well as changing skis for conditions, most shops can also change your skis as your ability changes. So if you want skis more fitting to an intermediate after you've spent a few days as a beginner, a ski rental shop will be able to help.