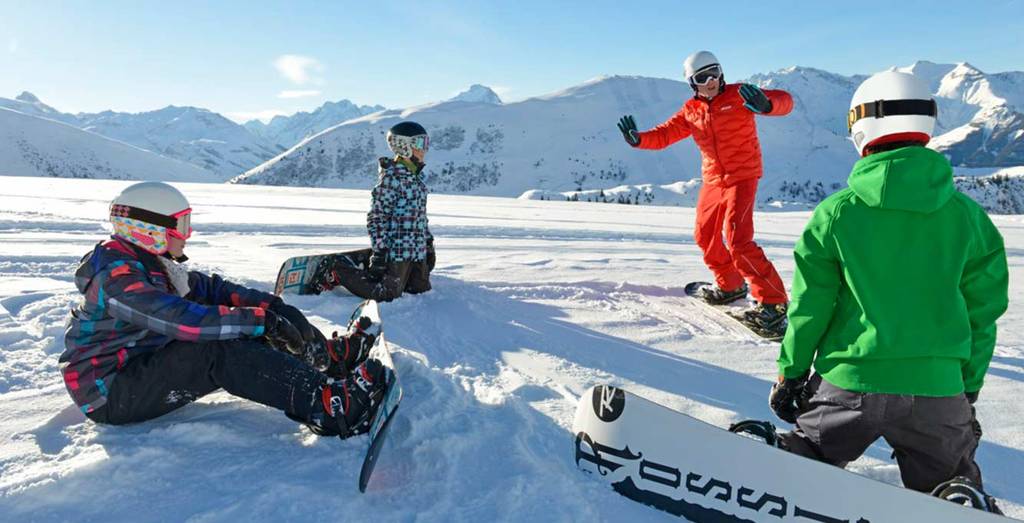 Snowboarding holidays for beginners have to be about lessons – not just having a go on your own. "The sport looses a lot of newcomers because people try to do it alone" , says Tammy. "It's something we see time and again – people hiring a board and just giving it a go."
Snowboarding for beginners is challenging and the potential for injury is high, but it can be fun if done correctly.
"So many people book lessons and hire a snowboard, then take it out and have a go themselves before the lesson and break a wrist – and it's often people who can ski already. If you can ski, it doesn't mean you can just grab a snowboard and give it a go" , says Tammy.