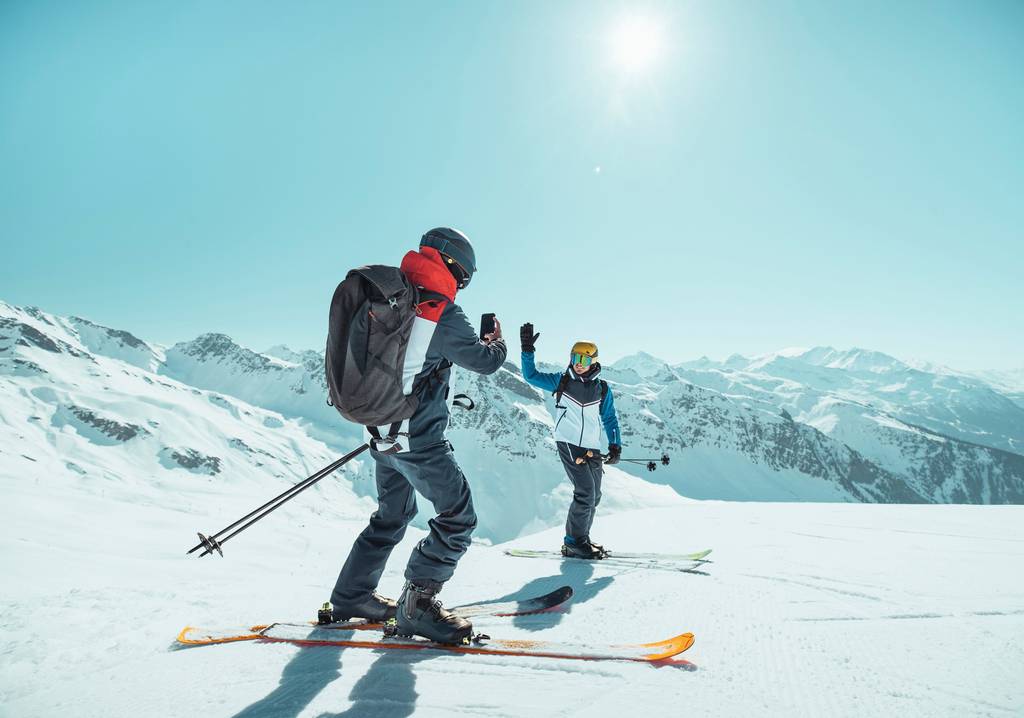 Make sure you are kitted up
Powder is unforgiving to skiers who have a 'will this do?' approach to their equipment. You will need to be at your best in terms of balance and control so make sure all your gear is as good as it can be. That means skis that fit snugly and safety essentials that will fully protect you. It might be softer to take a tumble in powder but you can still get hurt in a fall, especially as powder can cover up hidden obstacles such as tree stumps.
If you are trying to start skiing powder then it is also possible to use wider (or 'fat') skis which makes everything a little easier by providing you with a bigger platform. Essentially you are floating on top of the snow and the fat ski helps to provide a larger air cushion. Some skis are also fitted with a 'rocker' at the top and tail which offers you more lift and greater traction when it comes to turning. Think of these extras as stabilisers on a bike. They are useful for learning and there is now shame in using them but eventually you will want to do things for yourself and take pride in your technique.