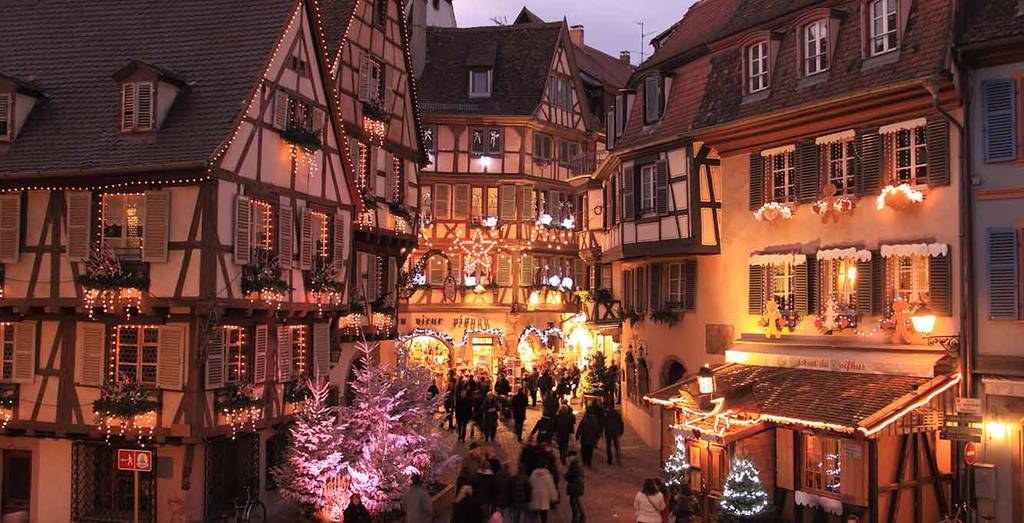 You can experience different Christmas traditions
Sure, your local town might put up a massive tree and get a slightly famous name to turn on the Christmas lights, but that's nothing compared to the traditions of some ski towns.
Visiting a ski resort at Christmas means you can experience a whole different culture to what you're used to. For example, On Christmas Eve in the town of Val d'Isère, France, a street parade takes place full of costumed characters, before Santa (Père Noël) arrives on his sleigh to offer children gifts. And in the fairy-tale town of Ischgl, Austria, the big Christmas tradition is the Krampus Run, where around 50 terrifying Krampusses trek through the town to a car park for a mystical show.