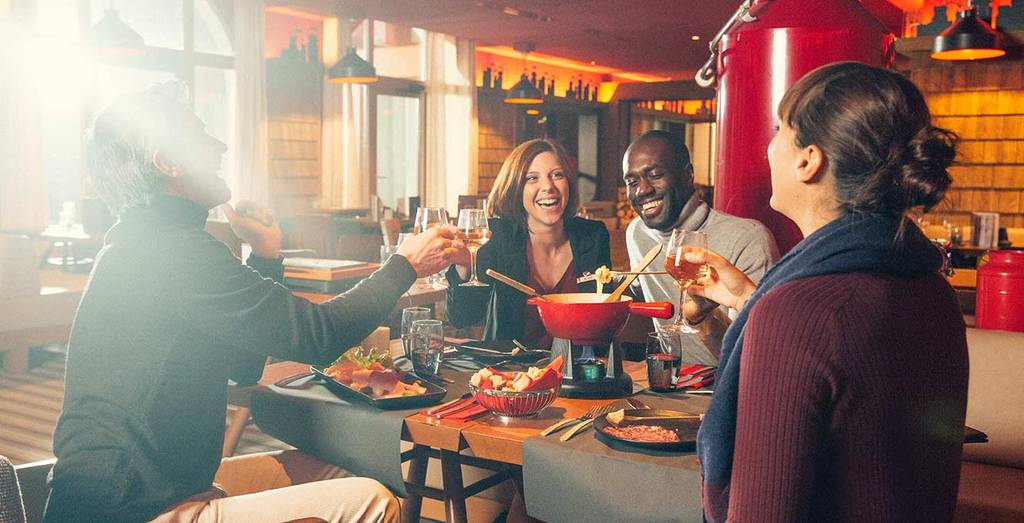 There's no doubt that the main part of a skiing holiday is the actual skiing itself. There really are few things in life more liberating than strapping on a pair of skis or a snowboard and swishing down a snowy mountain. But if skiing is the only focus of your holiday, then you're missing out. As a day on the slopes comes to an end, there's a world of après ski to explore afterwards and it promises a whole other kind of fun.
So, what exactly is après ski? Well, it depends entirely on what you want out of your perfect ski holiday. If you plan on whizzing down the slopes and then relaxing afterwards, then après ski is spa treatments, massages and evenings spent in the sauna, soothing sore muscles or swimming in an indoor or outdoor heated pool.
If you want to let your hair down, then après ski is a cocktail (or two), socialising and dancing at some of the best bars and clubs. And if you're a true foodie at heart, then après ski means enjoying delicious food in stunning settings.
So whatever you're looking for after your day's skiing, read on to find the perfect ski domain for you.