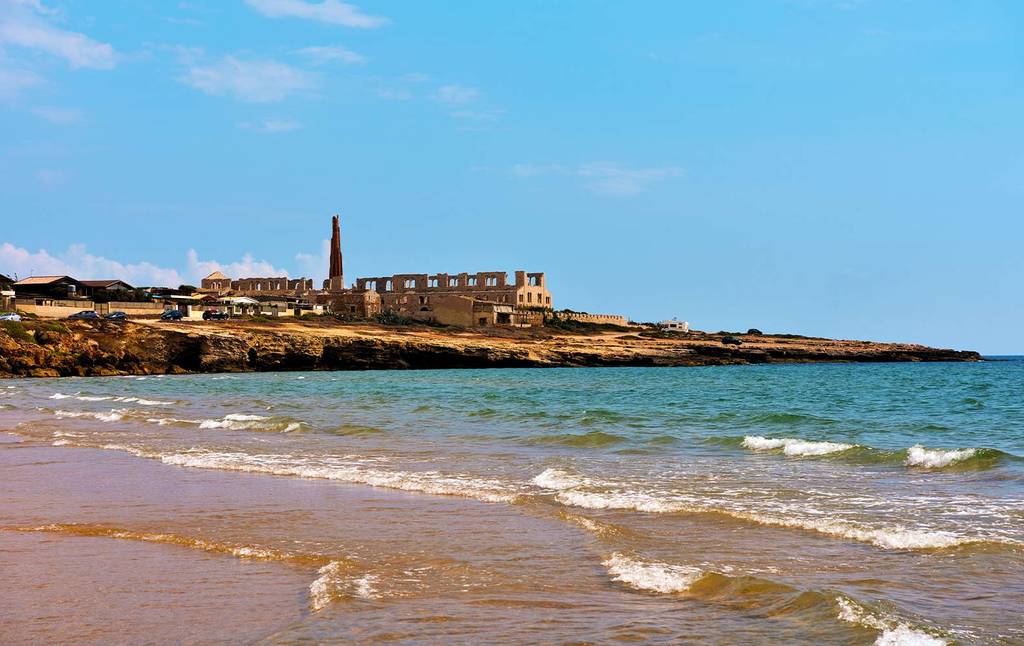 Just over a three hour drive from our Club Med Cefalù resort lies Sampieri beach on the southern tip of Sicily, around 40 kilometres from Ragusa and 11 kilometres from Scicli.
Although this piece of Italian paradise spans long and wide for 4 kilometres, it's on the quieter side of the Italian beach spectrum, making it the ideal beach for couples. A little known fact about the spot: the nearby brick factory played a ruined tuna fishery in the Commissario Montalbano (Inspector Montalbano) series. Adding a gothic edge and haunting feel to an otherwise tranquil setting, with the addition of pine woods and dunes, Sampieri offers rustic scenery alongside pristine sands.
Sporting clear, shallow waters and private swimming spots perfect for paddling, a day spent at Sampieri is guaranteed to be laced with an unrivalled calmness. There are umbrellas and loungers for visitors to rent, alongside outdoor showers - the ingredients for a truly accommodating beach day. With the restaurants located directly on the beach, this rural gem is somewhere beachgoers can make themselves at home for the day.