Our equestrian centres cater for beginners who've never sat on a horse before, through to advanced dressage and show-jumping.
Learning to ride at Club Med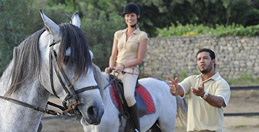 To perfect your riding skills during your holiday, Club Med has a number of Horse riding Academies and organises special riding courses* for beginners through to experienced riders, with lessons in the indoor school and hacks ...
There is magnificent riding country around our Resorts, and a horse ride can be an excellent way to see the area during your holiday.
* At extra cost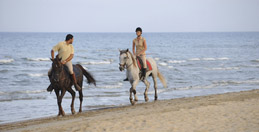 Horseriding at Club Med is not restricted to indoor or even outdoor schools. Riding through splendid countryside is a wonderful way of communing with nature.
Horseriding is a great way of experiencing the sensations of outdoor life to the full. In magnificent surroundings, Vittel has excellent facilities for riders.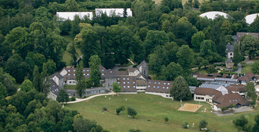 Pompadour's 60 hectares of riders' paradise, one of the most majestic riding centres in Europe, has over a hundred horses and ponies, the facilities are top class.

Club Med gives you the chance to discover this new approach to horses and riding: learn to understand horse behaviour and language, to develop communication between horse and rider.
SEARCH FOR A RESORT
SEARCH BY SINGLE CRITERIA
By destination

By children's club

By available dates

By activities

By comfort level

By price bracket