With up-to-date equipment selected to suit your needs, the fitness areas welcome you for group fitness classes, alternately you can work out at your own pace during the free access sessions. Some Resorts have a Club Med Gym® cardio and weights room.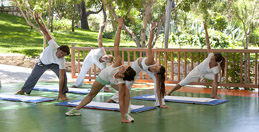 You can take part in a wide range of group fitness classes and try a whole range of activities, there really is something for everybody! You can try Aquadynamic and AquaZumba®, the best in aquagym, devised by specialists, or discover Pilates, a great exercise programme inspired by yoga, that helps improve coordination and flexibility, and eliminate stress.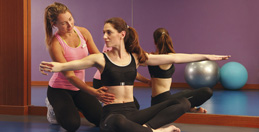 The Fitness Academies propose a wide range of classes for all abilities. In most Club Med Resorts, the GO®s are fully trained to teach Les Mills or Zumba techniques.
Our cardio and/or weights rooms with free access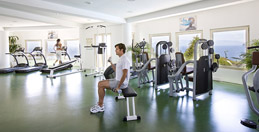 Whether you prefer to work out alone or in a group, Club Med fitness facilities have state-of-the-art equipment that you can use when it suits you, throughout the day. Some of the Resorts have fitness facilities run by Club Med Gym®.
SEARCH FOR A RESORT
SEARCH BY SINGLE CRITERIA
By destination

By children's club

By available dates

By activities

By comfort level

By price bracket