On or under water, Club Med is a great place for water sports enthusiasts. We invite you to explore the waters of the world.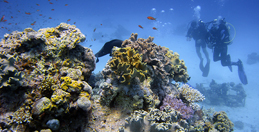 With top quality equipment and instructors, discover an incredible underwater paradise. The best spots selected for you by Club Med.
* At extra cost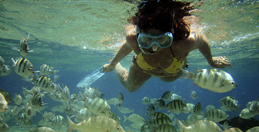 A diving mask, flippers and snorkel are all you need to discover the wonders of the coral gardens and protected underwater reserves, in the world's most exceptional natural environments.
We propose courses* and lessons, so you can experiment the thrill of backrolls, frontrolls and other acrobatic tricks in these two exhiliarating sports.
* At extra cost
Club Med invites you to hoist sail in many of its Resorts. Come and sail on our catamarans, alone or with the family.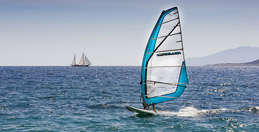 Windsurfing has a whole variety of techniques, depending on your aptitude and experience. Club Med provides the most appropriate teaching and equipment, whatever your level.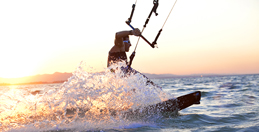 Kitesurfing* is one of the revelations of the watersports world. Whether you're a first-timer or an experienced rider, we propose this fabulous activity in the best spots on the planet, with specialist GO®s.
SEARCH FOR A RESORT
SEARCH BY SINGLE CRITERIA
By destination

By children's club

By available dates

By activities

By comfort level

By price bracket